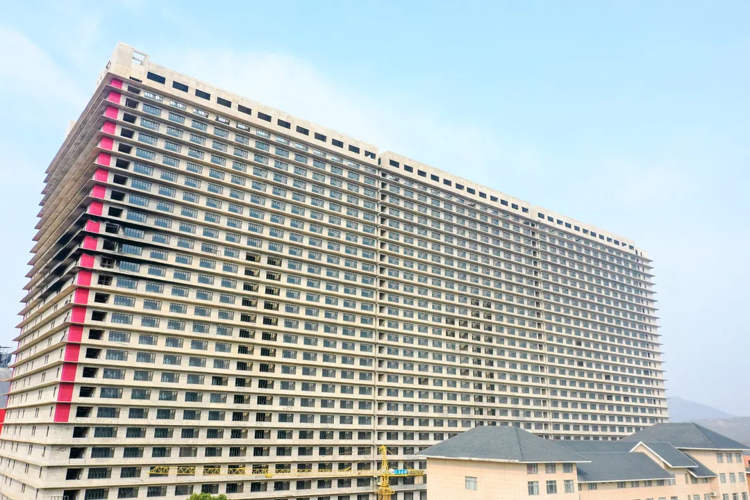 China's 'Pig Hotels' – Massive Multi-Story Pork Production Facilities
After seeing its pork production decimated by outbreaks of African swine flu, China has invested heavily in so-called "pig hotels," controversial multi-storey pig-breeding facilities.
Talk about elevating pig farming to new heights! Over the past three years, farmers across China have invested billions of dollars in huge high-rise pig-breeding facilities, known as pig hotels. The trend started with two- and three-story facilities, but quickly evolved into monolithic structures over 10 levels high, with tens of thousands of animals reared on each. At the end of this month, Zhongxin Kaiwei Modern Farming, a private company in Hubei, is set to complete a 26-story pig hotel billed as the largest such structure in the world.
Located in the city of Ezhou, the massive structure of Zhongxin Kaiwei is billed as the "highest pig-breeding site in the world". It consists of two buildings of 400,000 square meters, both of which will be equipped with automated feeding machines and intelligent air filtration and disinfection systems, as well as a waste treatment system based on biogas that will convert pig manure into clean energy for electricity generation. and heating.
Once construction is complete, China's largest pig hotel is expected to produce around 54,000 tonnes of pork from a herd of 600,000 per year.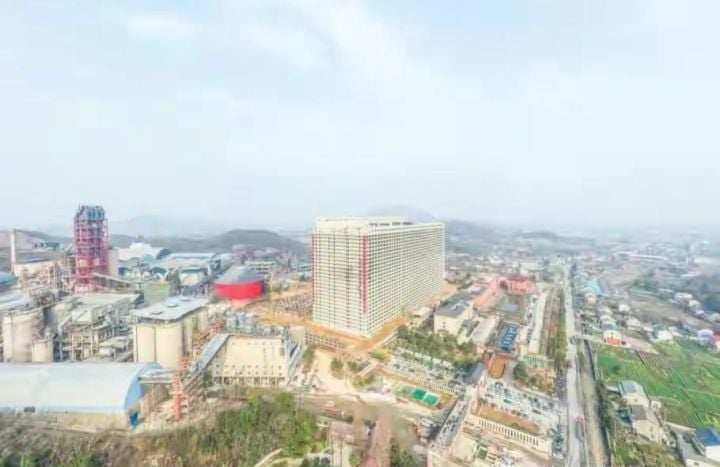 Such multi-tiered pig farms were also built in Europe, and although a few are still in operation today, most have closed over the years, due to management issues and public resistance against massive and intensive pig farming. However, none of them ever exceeded three floors. Chinese pig hotels, on the other hand, literally take the model to new heights.
Until 2019, tiered pig farms were illegal in China, but as African swine flu outbreaks began to take their toll, driving up pork prices, the Chinese government lifted the ban in a bid to increase production to meet demand. Small pig hotels have been popping up all over the country, and they've gotten bigger and bigger ever since.

"Compared to traditional pig farms, it saves land and is more environmentally friendly, it saves energy and resources," says one pig hotel investor, but the model remains controversial.
In addition to concerns about the quality of life of animals raised in piggeries, experts have expressed concerns about the biosecurity of these pig farms. Zheng Zhicheng, director of public affairs at agricultural conglomerate New Hope Group, said possible outbreaks of African swine flu in pig hotels could lead to mass casualties as they would be harder to contain.