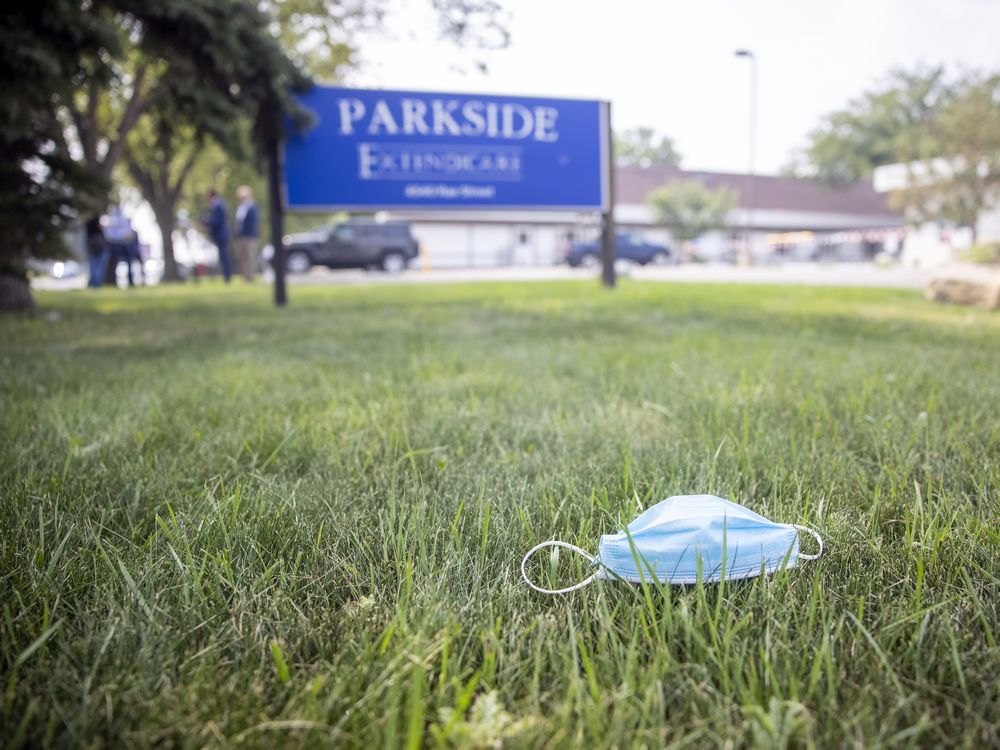 COVID-19 outbreak reported at Extendicare Parkside, other facilities
A person with a family member at Extendicare Parkside says the staff are stretched.
Content of the article
The Saskatchewan Health Authority (SHA) says enhanced protocols are in place at Extendicare Parkside in Regina as staff and residents deal with an outbreak of COVID-19 at the facility.
Content of the article
There are currently 37 active cases among residents following an outbreak that began on August 19, the SHA said in a statement emailed to the Leader-Post on Friday afternoon. He said eight staff members who tested positive are self-isolating at home.
Content of the article
"Many positive residents have very mild symptoms or are completely asymptomatic," the health authority said. "At this time, a resident required hospital care for COVID. »
As of August 19, the SHA said it had enhanced cleaning measures in place and required all staff to wear PPE. As a precaution, this also limits the number of visitors allowed in the house.
The north and south units are in "red family presence" and the main unit is "yellow", he said. The staff organizes virtual tours.
Content of the article
The outbreak in Parkside comes after the Department of Health reported in mid-August that between July 17 and August 13, about 40 long-term care and personal care homes reported an outbreak.
Saskatchewan. long-term care homes and hospitals see spike in COVID-19

Saskatchewan. Health authority reaches agreement to take over Extendicare homes
On the government website, outbreaks were reported at a number of facilities across the province throughout August, including Extendicare Sunset, Wascana Rehabilitation Center, Santa Maria and William Booth in Regina.
In Saskatoon, outbreaks in August were reported at Luther Special Care Home, St. Joseph's, Trinity Manor, Balicanta Personal Care Home, Oliver Lodge and Parkridge Centre.
Content of the article
While the SHA said staffing levels remained stable, a person with a family member at Extendicare Parkside told the Leader-Post that while staff were doing their best, there weren't enough of them. available. The person said people had called in sick.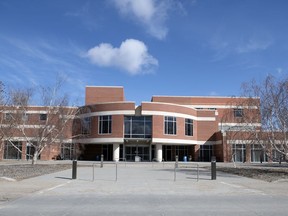 The person, who is not being identified because they don't want their family member to suffer any repercussions, said extra health precautions have forced staff to burn out. They hope that more employees can be hired.
In its statement, the SHA said an infection prevention and control coordinator visited the facility on Friday and found no concerns.
"We are providing regular updates to our residents, our team and our families during this time," the statement continued. "We will remain vigilant and continue to do everything we can to protect those in our care."
Content of the article
On Thursday, the SHA announced that it had reached an agreement in principle to fully take over five Extendicare long-term care homes by October 9.
The transition came after an April 2021 report found Extendicare Parkside was "ill-prepared" to deal with a November 2020 COVID-19 outbreak.
During this outbreak, 194 out of 198 residents contracted COVID-19 and 39 of them died. Three other people who also contracted COVID-19 died of other causes.
The SHA began overseeing Extendicare homes in August 2021, and in October 2021 the province announced it would take them over.
Once SHA takes full control of the facilities, it will assume responsibility for collective bargaining and unionized employees. Offers of employment will be made to non-unionized employees.
News seems to be flying towards us faster all the time. From COVID-19 updates to politics and crime and everything in between, it can be hard to keep up. With that in mind, the Regina Leader-Post has created an Afternoon Headlines newsletter that can be delivered to your inbox daily to ensure you are up to date with the most vital news of the day. Click here to subscribe.