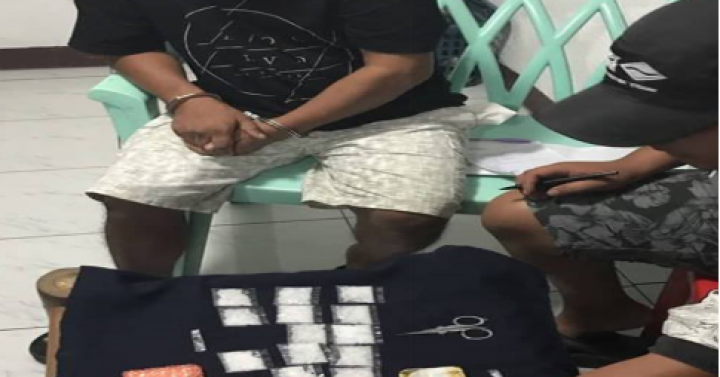 Man caught in P1-M drug buyout at Bacolod shelter
CITY OF BACOLOD – A newly identified drug suspect has been arrested in a buyout that brought in over PHP 1 million from suspected shabu at Rio Bella Pension House on Lacson Extension, Barangay Singcang-Airport, here on Saturday night.
Joemarie "Mario" Tapalla, 50, sold a sachet of shabu for PHP 500 to a buyer, causing her to be arrested around 8 pm in room n ° 5 of the establishment.
The operation was carried out by the Drug Enforcement Team from Police Station 8, led by the Chief Inspector. Ruel Culanag.
Tapalla, a resident of Purok San Roque, Barangay Handumanan in that town, was found in possession of 15 large sachets of shabu weighing 87.11 grams.
Officers also seized a digital scale, a disposable lighter, a pair of scissors and PHP 700 cash, among other items.
Meanwhile, Lyzalyn Benal, 38, was arrested in another bust at Purok Bagongbuhay, Barangay 23, around 2:30 a.m. on Sunday.
Officers from Police Station 4 seized from the suspect five bags of suspected shabu, an improvised can, a brown pouch and money marked PHP300.
Benal, who is on the station's drug watch list, was submitted to Oplan Tokhang, but did not surrender.
Both suspects face charges of violating Section 5 (Selling Dangerous Drugs), Section 11 (Possession of Dangerous Drugs) and Section 12 (Possession of Dangerous Drug Equipment) of the Law of the United States. Republic 9165 or the Comprehensive Dangerous Drugs Act 2002. (ANP)