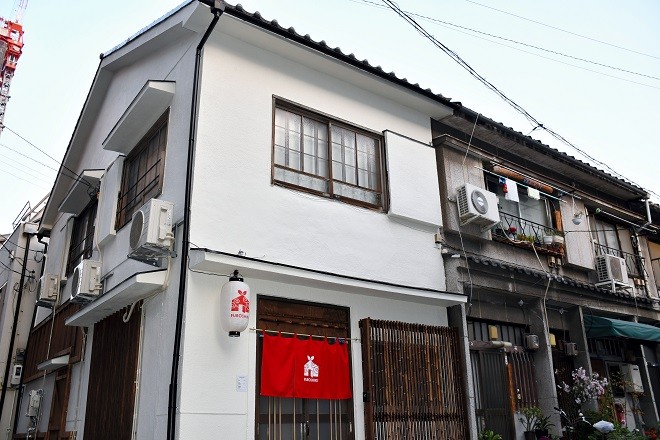 Rating system to start in Osaka for "minpaku" private tourism facilities
OSAKA – A certification system for "minpaku" private accommodation establishments is to be introduced here for the first time as operators brace for an influx of foreign visitors following the lifting of COVID-19 travel restrictions.
The aim of the system is to help travelers find accommodation that meets safety and other standards.
The Osaka-based Japan Private Accommodation Association, which is made up of minpaku operators, is expected to roll out the certification scheme as early as this month.
It intends to eliminate illegal operators and differentiate those offering low quality services from certified accommodations to improve the image of the industry.
To be certified, minpaku operators must meet around 110 standards, covering safety measures, hygiene practices, management and other aspects, through on-site surveys.
The association will assess operators seeking certification based on factors such as whether they provide garbage disposal rules in foreign languages, have infection control measures in place, are equipped with an external defibrillator automated (AED) and other emergency health equipment and are ready to handle complaints from neighbors.
Certified facilities will be set up by tourist offices and tourist offices on a preferential basis. They will also be referenced on a booking site set up by the association.
On-site surveys will be conducted for a fee, and the association is in the process of determining the price.
The association plans to launch the certification system in Osaka Prefecture, which has a large number of minpaku operators, before covering other prefectures across the country in 2023 or later.
Non-members of the association can also apply for certification.
The number of people renting out parts of their homes and vacant apartments continued to rise after a new law came into force in 2018 legalizing private accommodation for rental purposes.
Prior to the novel coronavirus pandemic that broke out in early 2020, non-Japanese customers accounted for around 70% of minpaku users at certain times.
Operators are required by law to register their properties as private dwellings with their local government offices before starting a minpaku business.
However, some landlords started operating without permission and did not inform their foreign guests about the garbage disposal rules, which often led to problems with neighbors.
Many operators went out of business as the new coronavirus spread, which halved the membership of the association.
But those numbers are expected to rebound once foreign visitors start pouring into Japan again.
In May, the government lifted its ban on foreign tourists entering Japan and began allowing small groups of visitors on a trial basis.
"If we don't take any action, there will be a lot of problems when we receive tourists again," Toshio Oue, who heads the association, told The Asahi Shimbun. "We don't want to make the same mistakes again."